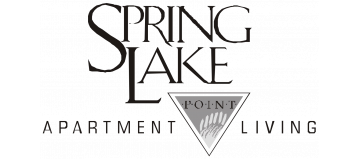 Your Review
Submit a Review

Resident Reviews
|Recommended: YesWords cannot express our time at Spring Lake Point Apartments. We were displaced from Hurricane Laura. The staff Brandon, Allison and Kaitlyn went above and beyond to make the move in as less stressful as possible. They were more than gracious in all our communications. We felt safe and secure. Convenient to businesses, shopping, dining, banking and schools. So thankful to Gid for leading us to Spring Lake. It was just right for us. God knew full well. We will always remove our stay here. Forever grateful and thankful
|Recommended: YesLove it here — nice quiet place
|Recommended: YesNice place — A nice place to live
|Recommended: YesLove it — Great
|Recommended: YesGreat starter apartments — Lived here for 3 years and loved it. Not super updated but very much a great starter apartment i would recommend to anyone just starting out
|Recommended: YesAmazing Place to Live — I Love the area and the staff is always very helpful and friendly. It is a great neighborhood to live in
|Recommended: YesI enjoy living here — Management is friendly and helpful. Maintenance responds very quickly.
|Recommended: YesExcellent Place to rent — If you need a safe, quiet, and affordable place to rent with spacious apartments and good neighbors, Spring Lake Point is the place to choose.
|Recommended: YesThis is an amazing place to live. — Life here is amazing. The property staff has been very helpful and informative. They always called back the same day to help answer questions or give us information. The maintenance staff is exceptional. They arrived the same day we put in a request and Joe was super kind. There are so many amazing perks like a gated community, alarms systems, two pools, and a dog park just to name a few. I am extremely happy with my choice to move here. I would recommend this apartment complex to anyone.
|Recommended: YesMy favorite — I've lived here for over a year now and I'm on my 2nd lease. I love it here I always feel safe, there's plenty of amenities, the staff is friendly and helpful, and maintenance is super timely and efficient.
|Recommended: YesPeaceful paradise — The office staff is professional, friendly, and compassionate. It's a nice quiet place to live. I hardly ever hear the train at night it mostly run during day between 3 and 4pm which doesn't bother me at all. Beautiful Landscape. A lot of tenants are friendly. My family and I get out and walk quiet often and everyone always speaks.
|Recommended: YesNice neighborhood friendly, helpful staff — The neighborhood is quiet and well-kept. The staff is very friendly and helpful which is a huge plus for me. I am not overly fond of the size of the kitchen and also the fact that I can hear my neighbors through the walls at times and also smell when they are cooking certain dishes. I have recommended the community to friends looking for a place because I do believe it is worth it to give this community a shot.
|Recommended: YesAccommodating, professional, personable staff — So far, so good living at Spring Lake Point Apts Everyone on staff has made the move-in process smooth, even in the COVID-19 crisis. My apt is on the 1st floor, so footsteps are heard on occasion there are a few places on building s exterior s that need attention, but overall, well-kept I expect Maintenance people to fix problems in a timely fashion, but have not personally experienced it, as of yet the apartment' community is in a desirable area, in the midst of desirable homes, so in comparison to others I've lived in, with comparable rent, it is nice.
|Recommended: YesIt is serene and one with nature--I now have a front porch — This is my first week, I was initially startled by the Train being so close, but the walls are well insulated. I saw ducks around the lake and flying overhead, squirrels not afraid of humans, blue Jays and Cardinals flying around and nesting. In time the train sounds will become part of the daily routine. The staff has been very patient and helpful with setting up my online access to the Spring Lake Point system.